The CobWeb Archives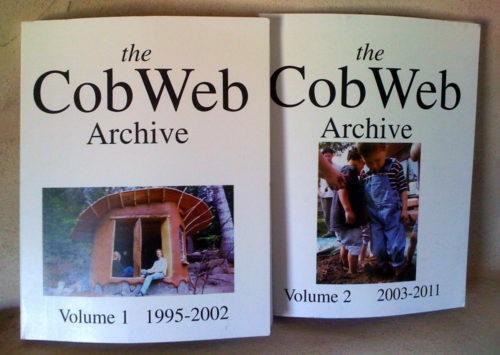 Looky what I just received: Volume 1 ( 1995-2002 ) & Volume 2 ( 2003 -2011 ) of the CobWeb archives.
Now you can get all the back issues of the CobWeb. The only journal devoted to cob construction – your best resource for technical updates, news of cob projects all over the world, and opportunities to practice and learn.
It also promotes de-consumerism, personal empowerment, and the philosophy and ethics of natural building.
Edited by Michael G. Smith and published bi-annually by the Cob Cottage Company.
Authors: Michael Smith, Ianto Evans and many contributors from the natural building community.
Available through Cob Cottage Company »