Making Roto-Cob Video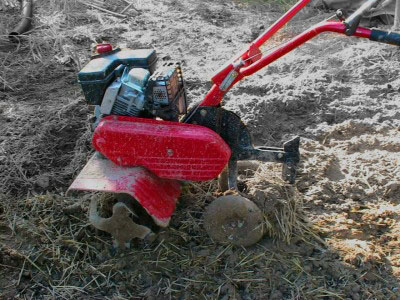 ilovecob.com/video/rotocob » [ Quicktime 8.5 MB ]
View on Youtube »

I had the opportunity to mix some cob with the rototiller. A neighbor tossed the sand and the clay into place with the Bobcat. Then I went at it with this noisy gasoline drinking machine. It works really well! It made a great cob, the type for building mass walls. It mixes the straw in very well, though it chops it up a little more than I wanted… I just added more long strands for the wall mix.
I guess the straw can get caught up in the tines if its not a little wet.
Great way to mix the mud.
This video is a little long, but you get the idea…