Top 10 reasons Artists should try Cob as an artistic medium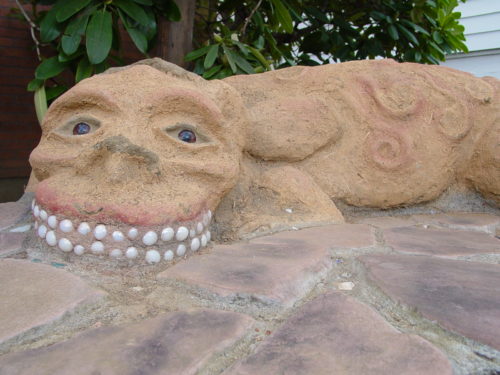 It's sculptable. Almost any shape can be created with cob.
It's non-toxic. It's friendly to both you and the earth.
It's available locally for cheap or for free.
You can re-work it. It's both additive and subtractive.
It's sticky and malleable when wet and dries like stone.
Colors- You can use different colored clay and tints.
Finishes – If you're one for patinas there are hundreds of recipes for finishes. Bee's wax, lime plasters, manure, paper-cob, straw-flakes – oh the list goes on and on.
Plays well with others – You can use cob with wood, metal, cement, earthbags, strawbales and other materials.
Recycle it. Once your cob object has reached the end of its life span – recycle it. No special accommodation needed. Let it melt away into the earth from which it came.
It feels good… squish.