The Tamper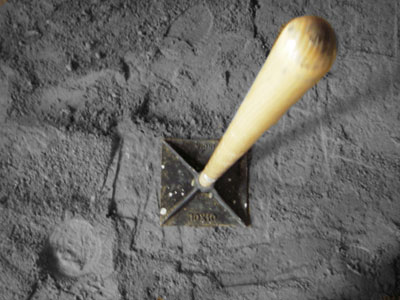 A good tamper makes a big difference. Earth-bags, rubble trench foundations, and base materials for floors all need tamping. I used the make-shift coffee container filled with concrete and a metal rod… until I got my hands on this 10 x 10 tamper!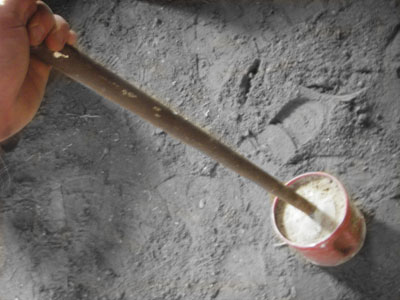 This is one of those cases where it really is worth buying the right tool. It works so much better. It leaves the surface flat, compact and even. I got this one while tamping a bed of sand for the base of the floor. Wow. It just works much better than the concrete coffee can tamper. After all it's hard work slamming the ground with all your might 1000 – 4000 times. Good exercise.
While landscaping for a company I used a mechanical gas-powered tamper. This machine made quick work out the job. It was loud, very vibratory and stinky… but it worked well. If I had a large amount of square footage I would definitely rent one of those.
I usually find myself looking at tools at the store and think to myself, " You could make that with a few bolts and alternator…", "Thadbe easy to make… If I only had some duct tape, a piece of chewing gum…". But not this time.