Natural Art – Franconia Sculpture Park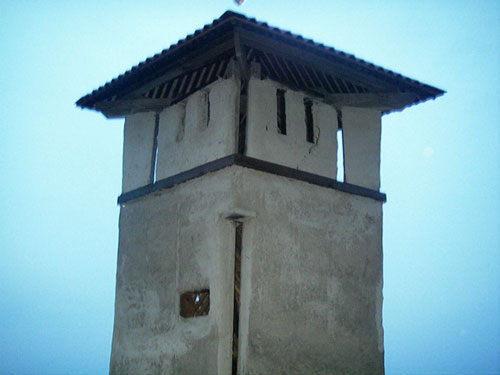 Recently I visited the Franconia Sculpture Park's FSP Gala Art & Artist Celebration in Shafer, Minnesota. There were many new works since I've been there last. They have started to develop the new property too. While there a couple of works really caught my attention.
First was the Tsuchi-Kabe Tower created by Andrea Leila Denecke in 2005. This piece was created using wood, clay, straw and corrugated roof. The walls looked to me like a lightclay or slipstraw infill covered with a burlap, then straw rich plaster. It was soft and tall. The lights from the highway made strange patterns and shadows on the inside.
Update [ 3.3.2007 ]: The Tower needs a place to live. Anyone interested in purchasing it contact us »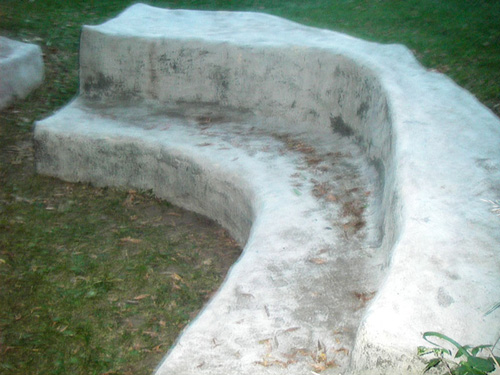 The next was a creation called the Contemplation Pit by Tova Beck-Friedman. Tova made this in 1998. This space was inviting me to sit for a while. I loved the form and organic shapes. It was comfortable too. It was created using masonry and earth… not sure what that means exactly, but I'm guessing a earth berm with sandbags and a ferro-cement finish?