LessPress Snail Cabin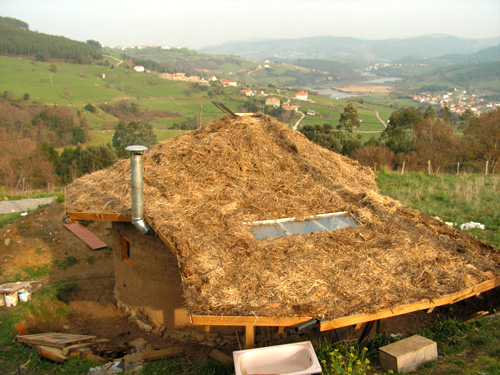 "Mud, like music, is a shared language: all ages and cultures can join in. "
– Robert Alcock
Based in a small coastal village in northern Spain, Lesspress Ecological Studies Centre researchs, demonstrates and promotes ecological understanding and sustainable ways of life.
Their current project includes a small cottage and study center, made of cob, called Snail Cabin. It's plan includes passive solar heating, high-efficiency wood stoves, solar hot water, composting toilets, and greywater recycling.
This is a great site full of resources. Visit the LessPress Eco-builder Journal to follow the groups progress.