Adobe Wall Healing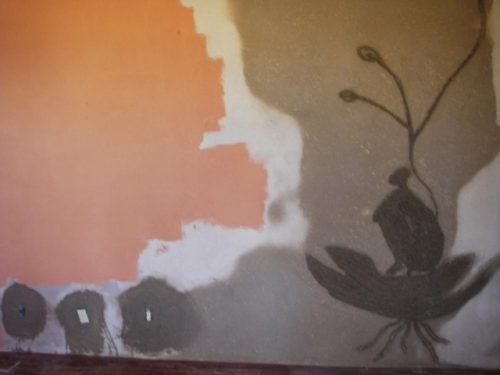 This adobe wall suffered a water leak. I inspected the adobe bricks beneath and filled with an earthen plaster. Local materials were sourced for the plaster. Some of the mud came from a near by ditch and some came from the wall itself.
In the end the 10 foot walls received a lot of mud!
Kelly, the owner, sculpted a very nice relief on the finish plaster.