Toby Hemenway Slideshow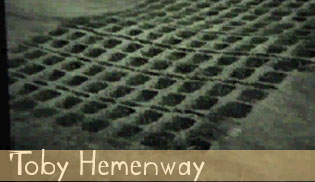 View Video » [18 MB]
Toby Hemenway is the author of 'Gaia's Garden, A Guide to Home Scale Permaculture' and is currently an adjunct assistant professor at Portland State University. He offers his experience in ecological design through workshops and writing.
Find out more about Toby and read his articles at patternliteracy.com.
This slideshow was filmed during the Natural Building Convergence in May of 2002 by Colin Brown.
View Quicktime video 34 mb:
http://www.ilovecob.com/video/tobyhemenway/tobyhemenway_18mb.mov