St. Olaf, Making Green Strides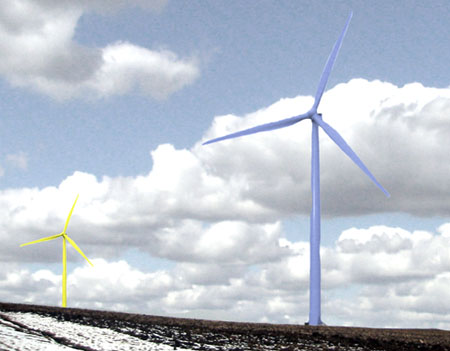 Riding the Wind
On the horizon of Northfield, Minnesota is a 1.65-megawatt turbine, turning its lonely arms in the sky. Generating about 20 % of Carleton College's energy needs. Yes 20%!
Soon that lonely turbine wont be so lonely anymore! St. Olaf has started planting the roots for yet another 1.65-megawatt wind turbine among the soybeans and corn. This power will be used directly by St. Olaf. Providing an estimated 30% of the colleges total energy needs.

The turbine is expected to begin producing clean and renewable energy (RE) in early 2006. It will generate an estimated 6 million kilowatt-hours of electricity annually. The two turbines will soon be waving at each other in the Northfield landscape.
I'm happy these colleges have made this commitment to RE.
We've all made a conscious or unconscious commitment to using energy in one form or another. The question is what kind will it be? These colleges are leading the way towards a sustainable future.
Decomposition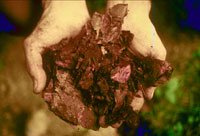 St. Olaf is also purchasing a compost machine capable of processing 2,000 pounds of material per day. What's great about this is that they are diverting this mass from the landfill by highway 3. Currently they have a handy machine that extracts all the water from the food scraps and leftovers from their cafe. Then this pulp is sent to the landfill where it will decay, but will not return to the food source. Starting in January the food 'waste' will become the nutrients for the campus grounds and surrounding farm fields. This type of energy flow is beneficial to the environment- 'From farm to fork to fertilizer'. What's taken from the land will be given back -creating a truly cyclical process.
Links of interest:
St. Olaf Environmental Coalition
RENew Northfield
Environmental Management Inc.
Center For Sustainable Living
Compost wikipedia